Indiegogo Campaign : I5 by JISIWEI - Home Security Robot Vacuum
I5 by JISIWEI - Home Security Robot Vacuum
I5 combines easy cleaning & home security in an app controlled device with 120 degree HD camera.
I5 is the most affordable robot vacuum for autonomous cleaning with a sophisticated suite of sensors. Equipped with a 120 degree wide angle web camera in the middle body, I5 doubles as a mobile home security camera. Monitor your home through your smartphone for ultimate safety and security.
I5 Home Security Robot Vacuum
This is the most affordable and easy to operate smart home device for security and cleaning.
I5 is the ultimate smart home accessory that combines home security and easy cleaning.
I5 is designed for busy homeowners or renters to help manage your busy life.
SECURITY: I5 brings home security directly to your fingertips. The embedded wide angle camera allows you monitor your home from anywhere with your smartphone

CLEANING: The unique three stage cleaning system sweeps and vacuums using spinning side brushes, a central rolling brush, and 1000Pa suction. Kick up your feet and let this robot autonomously clean for you.

EASY TO USE: I5 is easy to operate remotely through the Android and iOS compatible smartphone app, remote control, and touch buttons. I5 is the ultimate 'set it and forget it.'
---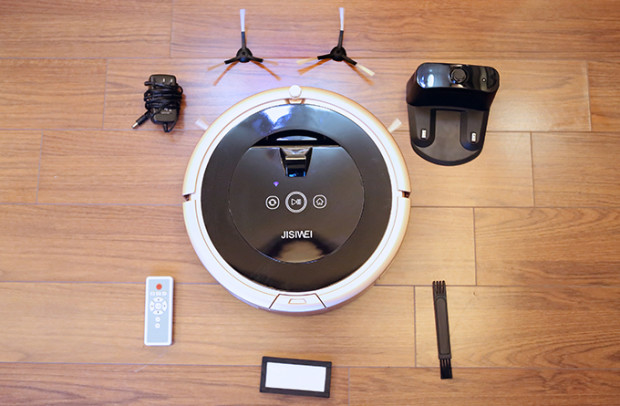 Never before has your vacuum been so smart! Let I5 be your eyes, your ears, and your maid while you're away with embedded tech:
We've designed a nonintrusive helper for homes, apartments, or offices of any floor type.
---
Rethinking Home Security
Protect your home against theft with smartphone alerts.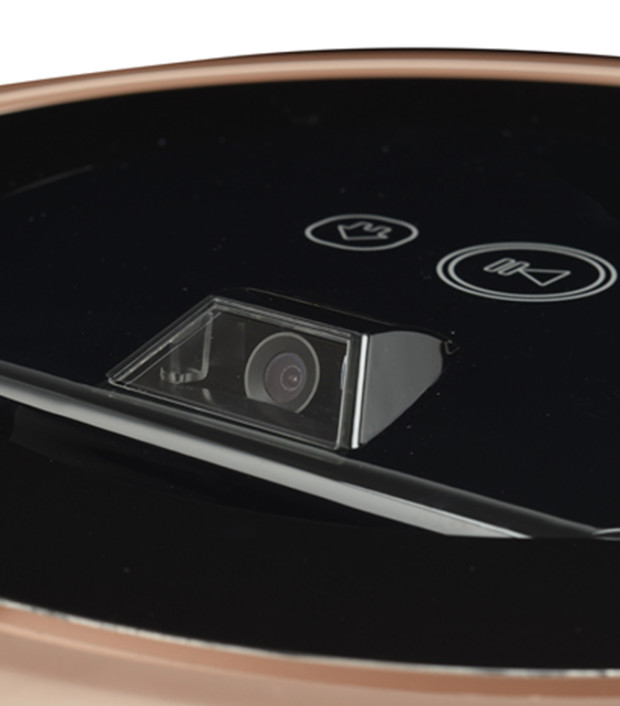 Your home should always feel like a safe haven, so we are reimagining the way you keep an eye on your things and your loved ones.
120 Degree Wide Angle HD Camera
I5 can be your eyes while you're away from home, providing you with views of every room.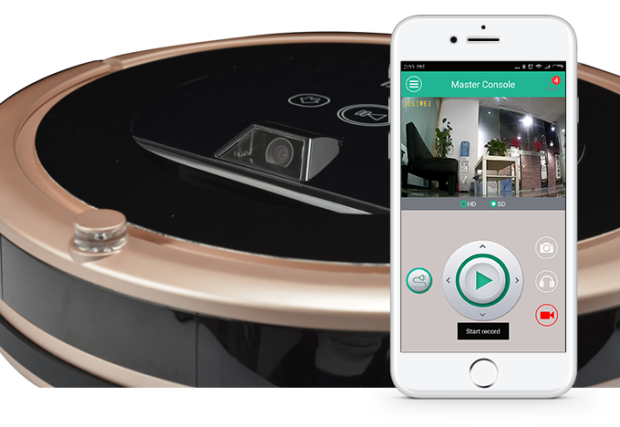 I5 is unique from other robot vacuums because it features an embedded 1M pixel wide angle camera. The HD camera connects to your home Wifi to transmit real time video to your smartphone in clear 720P definition.
If the internet connection is unstable, simply change the SD mode to 640P for better transmission.
Motion Detection
Receive alerts directly to your smartphone when there somebody is in your space who shouldn't be.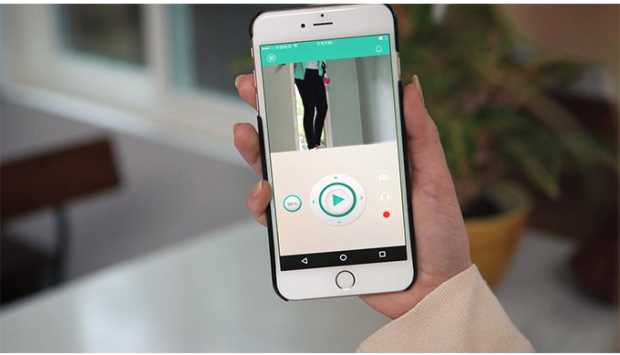 Activate I5's motion detection functionality while you and others are away from your home or office. When movement is detected, you will receive an alert directly on your phone and can check the situation and see who or what is moving.
Adjust the sensitivity to low, medium, or high based on your needs and protect your space. Motion detection is ideal for while you're away on vacation, for vacation homes, and for checking in when your children arrive home.
Mobile Security Guard
Unlike a fixed camera of other home security systems i5 patrols your home.

Through the app, you can control I5 and direct it through your home to check on different rooms and doors. I5 drives like a remote control car and a simple navigation joystick in the app.
The power motor and larger wheels let you direct your I5 anywhere in your home and over different floors.
---
Your Partner In Clean
Start living a cleaner and healthier life without any added effort.
From daily spills to inevitable pet hair piles up, life can get messy. I5 helps you maintain an acceptable level of clean all day, every day.
Autonomous Cleaning and Navigation Software
This is not your traditional vacuum; i5 is lightweight, battery operated, and easily scheduled.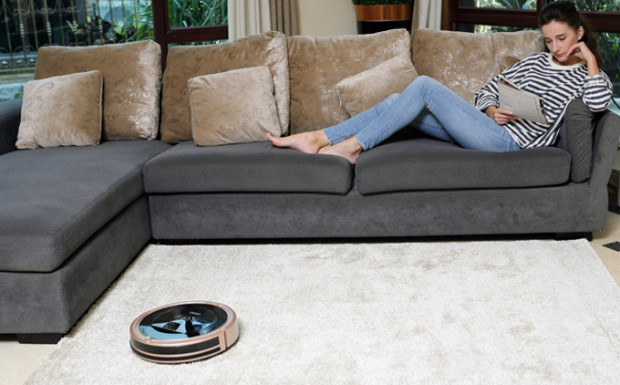 With I5, you can truly kick your feet up. I5 easily picks up dust, pet hair, and debris from every corner of your house with deep vacuum and sweeping power. I5 is the epitome of 'set it and forget it' with a full suite of sensors and navigational system.
Our proprietary Navigation 3.0 software allows for the smartest clean. You can remotely start your robot in the app, and I5 will determine cleaning routes based on your home environment, including straight line, wall follow, or spiral cleaning for a full room zig zag pattern.
Robotic Cleaning
Get a thorough clean at the touch of a button with the signature three stage cleaning system.
Our unique three stage cleaning system sweeps and vacuums your floor without you. The dual spinning side brushes gently clean wall edges and corners without damaging floorboards. The central rolling brush efficiently picks up the majority of the mess.
Lastly, the 1000Pa suction power captures dust and debris. The 850mL dustbin indicates whenever it is full and needs changing.
Full Suite of Sensors
Avoid damaging your furniture, walls, or i5 itself with 8 sets of embedded sensors.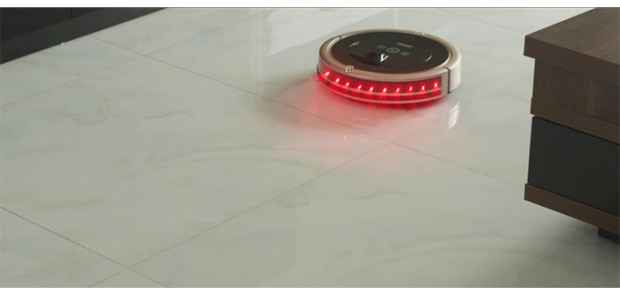 With anti-crash sensors, I5 detects obstacles and can change direction to avoid a collision. A TPU rubber built-in pressure sensor surrounds the unit for softened impact.
I5 can also detect stairs, edges, and ramps with four anti-drop sensors. The robot can avoid trapping itself and getting stuck in confined spaces or corners.
The low profile design allows the robot to maneuver under furniture and only stands 3.5" high so it can slip into hard to reach places, like under the bed.
I5 will run continuously for up to 90 minutes. When the battery is running low, I5 will automatically return to its charging base station to recharge, so it is always ready to clean!
---
Access and Control from Anywhere
I5 is Wifi connected to your home internet connection for simple operation.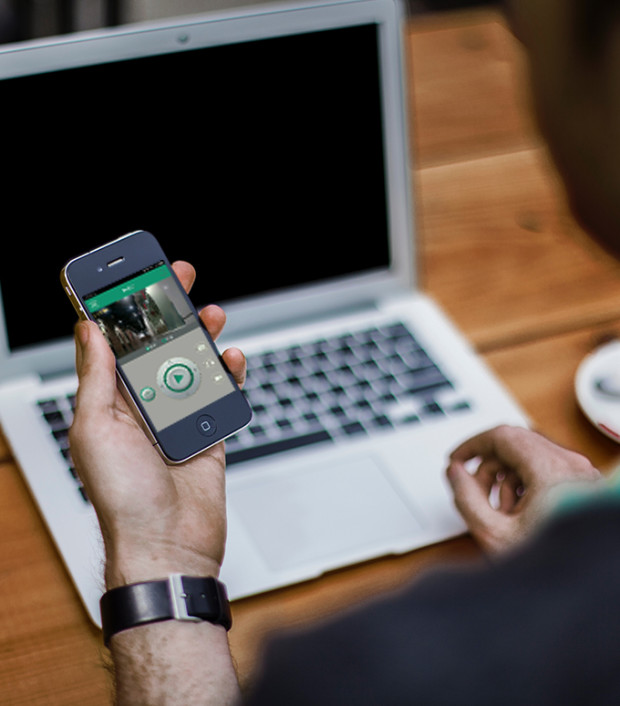 Connect to your I5 from anywhere as long as you have a Wifi connection or a data plan on your smartphone.
App, Remote, and LED Button Controls
With three simple ways to operate, anybody can use i5.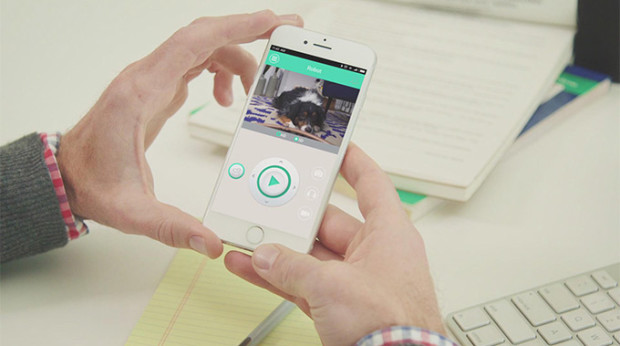 Activate and control your I5 in a manner that best suites you. We've made operation as simple as possible through the LED screen and touch buttons directly on I5's surface. Simply press 'Clean,' and I5 will get to work.
The remote control lets you control the robot in the same room, like you would a TV. The most sophisticated operation is through the app, available through Android and iOS.
iOS and Android App
Set cleaning schedule, check camera, and more.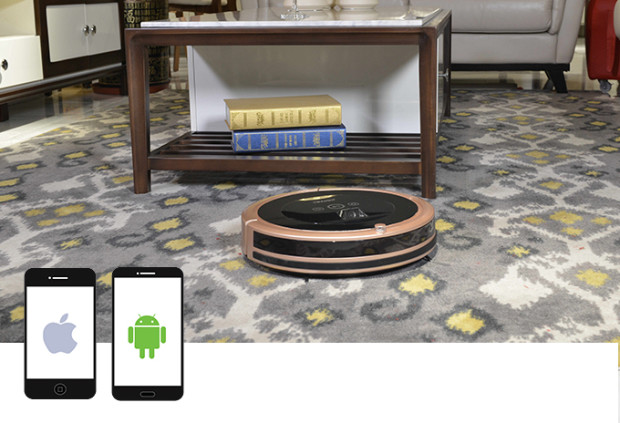 Our engineering team embedded a Wifi module to connect to your home's internet and grant remote access from anywhere in the world. The app works with both iOS and Android operating systems as well as seven languages: English, Spanish, French, German, Chinese, Italian, and Japanese.
From the app, users can access the control panel to start cleaning and the camera to see live stream as well as adjust the video definition, set motion detection alarms, take photos, record video, and listen to surroundings.
Take Photo And Video
Never miss a moment; snap photos of your family and pets while you're away.
Capture photos and videos from I5's camera directly on your app and save them to your phone or share them on social. This feature is great for those with pets and children at home. In the unfortunate case of a break-in, I5 can help you catch the intruder.
Fit for all Floors
Whether you have wood, tile, carpet, or marble, i5 is ready to clean and conquer.
I5 is ready to tackle any room in your house with any type of flooring. With a climbing barrier height of 1cm, it can even handle transitions from different floor types.
---
Tech Specs
APP systems: Android & IOS
Internet: Wi-Fi 4G
Camera pixel: 1M
Camera angle: 120°
Input Voltage: 110-220 volts
Output Voltage: 24 volts
Rated Power: 22 watts
Noise Level: <65 dB
Display Mode: LED
Certification: Rosh/3C/FCC/CE
Battery Voltage/Battery Type: 2200mAh/Li-ion
Charging time: 3.5 hours
Running/Working time: 90-120 min
Dimensions: 14 x 14 x 3.5 in
Color: Gold
Net Weight: 11 lbs
Dustbin capacity: 850 mL
Material quality: ABS+PC
Timeline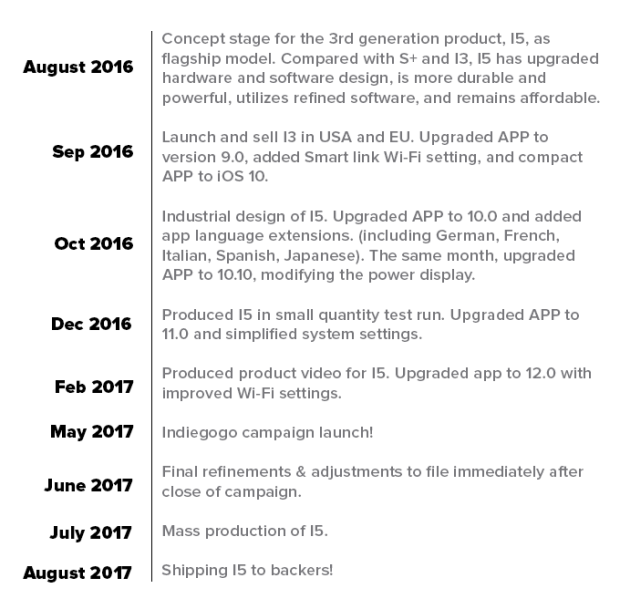 Team & Company
Our team is staffed with experienced professionals in the sourcing and hardware manufacturing industries. Their expertise and proximity to the factory should be able to mitigate any of the manufacturing issues that may arise. The estimated delivery date is within 4-8 weeks after the end of our campaign,depends on the final quantity.
International Logistics
We're working with highly experienced logistics partners to help us mitigate any of the issues that may arise with shipping. If shipping issues come up, their expert knowledge will help us navigate through difficulties and help us get S+ into your hands.
FAQ's
1. Is the app fit for both Android and Apple ?
Yes, both of them!
2. Is the remote APP control only available while connected to Wifi?
No, you can use the app with Wifi, 4G and 3G. However, Wifi is the most stable way.
3. How many smart phones can connect to one robot?
One robot can connect to 2 accounts, so 2 separate accounts can control one robot at the same time from different smartphones. The robot will follow only one instruct at a time. (If there are two instructs from different phones, the robot will follow the first one it receives).
4. How many robots can one smartphone control in the same time?
One phone can connect to 5 robots at a time.
5. What is the definition of this robot's camera?
The definition is 720P.
6. What is the working life of the battery?
1 year.
7. How can I download the APP?
You can download the APP in the Apple store, Google play Store, or our website. Just search JISIWEI. It is free!
8. Is it safe to use the cloud service?
We understand the importance of your privacy and security so we use enterprise level security measures to protect data.
9. Is the robot only controlled by APP?
You can control it via APP, remote controller, and the buttons on the robot.
10. What floor does it clean?
Wood floor, carpet, ceramic, marble.
11. How much time does it take for a full charge? How long does it work continuously on a full charge?
It takes 3 to 4 hours to be full charged.It can work for about 120 minutes on wood floor, ceramic and marble, while about 70 to 80 minutes on carpet.
12. Is the cleaning robot fit for sweeping hair? And will the hair get stuck and wound in the brush?
Yes, it can sweep hair easily. The brush has been designed to minimize the hair wound, but it is impossible to without any wound. Anyway, clean up the hair on the brush is much easier.
13. What is the warranty?
We provide a one (1) year limited warranty. We guarantee to repair your robot for it's entire life for only the cost of material after the one year warranty.
14. How will I5 ship?
By express door to door service.
15. When will you delivery the robot?
We will arrange shipment in 1 month after our campaign ends.
PERKS